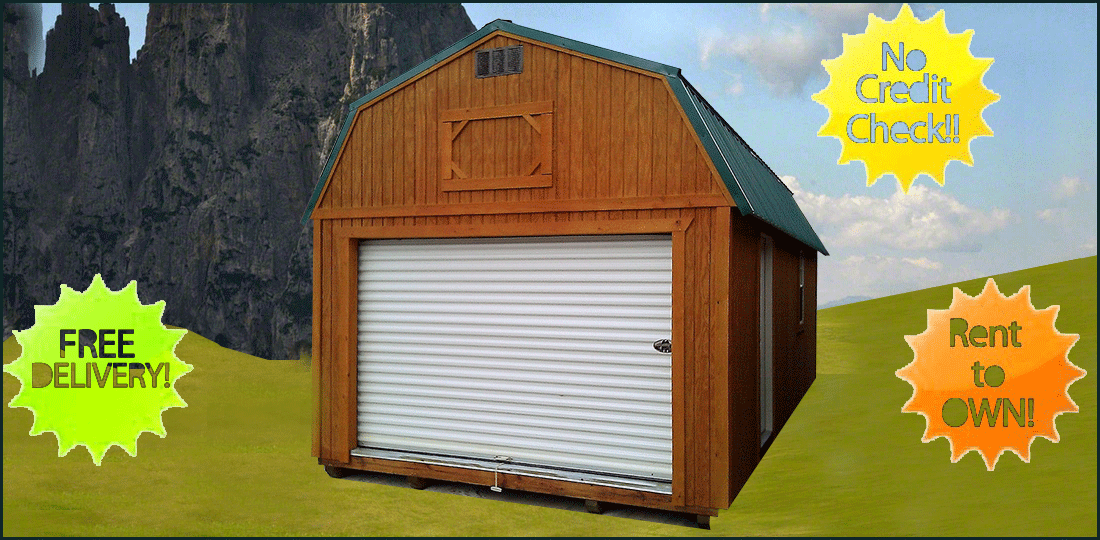 Not able to pay for a storage building upfront but desperate for storage? jcs metal Building sales has the answer. We believe everyone should have access to the
extra storage they need for their home or business. Therefore, a rent-to-own program is offered on the standard storage buildings. (Some customized buildings do
not qualify for this program.)
Instead of paying commercial storage fees for forever, you can rent to own your own storage building. The low monthly rates are comparable to commercial
storage fees on a square foot basis. However, instead of traveling to a storage facility, you get to have this storage on your own backyard. Just think of the
travel time and gasoline you'll save!
Getting a storage building is quite simple. You complete an application and pay a security deposit and the first month's rent. The security deposit is
reimbursed upon purchase. No credit application is required nor are you obligated to keep the building. If you ever wish to return the building, simply
contact us for prompt removal. The building is yours after 36 months of monthly rental payments, or if you wish, you can pay it off early without
penalty.
If you are interested in our rent-to-own program, call our main office at 1-386-277-2851 for further details. You could have the storage you need in one to two weeks.